For over 20 years, Kentucky Gauge has been a leader and innovator when it comes to length stops, pushers and measuring systems for manufacturing equipment. Our equipment stands the test of time and in fact, some of our first customers still use their original Kentucky Gauge equipment. This is a testament to the many advantages that we've built into all our equipment and our commitment to complete customer satisfaction. Continue reading to find out exactly what sets Kentucky Gauge equipment apart from other length stop and pusher equipment.
Better Encoder
Linear encoder vs rotary encoder
Traditional length stops and pusher systems rely on a rotational calculation for positioning. This usually involves a rotary encoder attached to a motor shaft. Although rotary encoders are widely used in motion control applications, they are susceptible to oil, dirt, debris, and dust contaminates, all of which are highly present in manufacturing environments. In addition, extreme temperatures and moisture can have significant impact on rotary encoder performance and overall life span.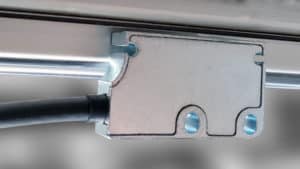 We are the only length stop and pusher manufacturer to exclusively use linear encoders. Our linear encoders utilize magnetic sensing technology that works without contact, providing a wear-free and maintenance-free operation. All the mechanical components found in rotary encoders (flange, shaft, bearings, etc.) are not needed, which eliminates mechanical failures and ensures repeatability and accuracy remain at high levels. Furthermore, they're IP67 rated and are highly immune to external interferences, such as dirt, debris, shavings, dust, and other contaminants.
Better Drive
Rack and pinion vs belt drive
Belt drive systems are well established in the linear motion industry; however, they do have one glaring flaw: they are elastic and will stretch. Regardless of the belt's construction (steel reinforced, etc.), it's an unavoidable fact that it will eventually stretch, leading to inaccurate positioning and inconsistent movements. This is especially problematic for applications that require high speeds or heavy loads. The more stress put on the belt, the faster it will stretch and wear out. Retensioning of the belt is possible, but the number of times a belt can be tensioned is limited and the belt will ultimately need to be replaced.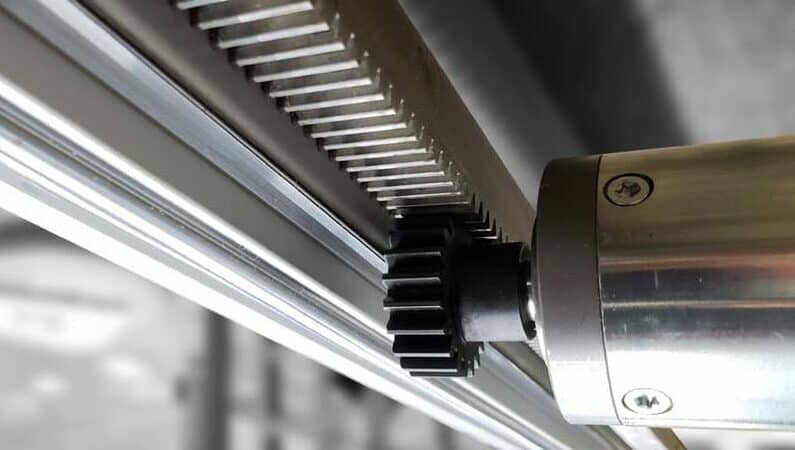 Kentucky Gauge systems utilize a rack and pinion drive, which are inherently more rugged and long lasting. The pinion is hardened to provide even greater strength to the drive mechanism. The gear rack sections are pieced together to obtain lengths that belt drives simply can't reach. We've built length stops and pusher systems out to 100ft (even longer is possible). It's simply not possible to have a belt drive mechanism this long without extreme compromises resulting in poor travel and poor accuracy. In addition, the layout of our gear rack has the teeth facing downward, which is unlike many traditional rack and pinion systems. This layout prevents contaminant buildup between the teeth, minimizing any maintenance requirements.
Better Warranty
2-year warranty vs 6-12 months (or a specified number of working hours)
It's very common in many industries to offer a standard 1-year limited warranty on equipment. Some equipment manufacturers only offer a 6-month warranty period or even worse, a specified number of working hours on certain equipment types. You'll often find these exceptions buried deep in their sales conditions. Always check the fine print.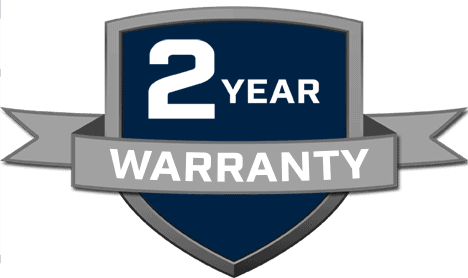 We believe in our products so much that we offer a 2-year warranty against defects in materials and workmanship for 2-years from the day you receive your length stop or pusher system. And there is no need to go through a registration process to "activate" your warranty. We keep your info and warranty on file, so you don't have to.
Product Customization
Not all applications are the same, especially across the many industries we serve. All Kentucky Gauge equipment is built to order and tailored to your exact application requirements.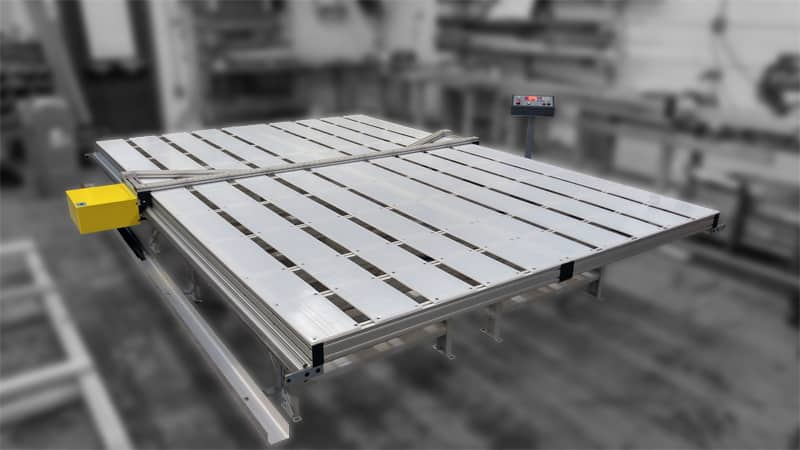 Custom working lengths
Custom gearbox options to increase pushing capacity or travel speed
Custom grippers for varying material shapes and sizes
Custom arm extensions and face plates
Custom everything
Unlimited Free Technical Support
Regardless of product type or product age, we ALWAYS stand by our products and go the extra mile to satisfy our customers. Don't just take our word for it: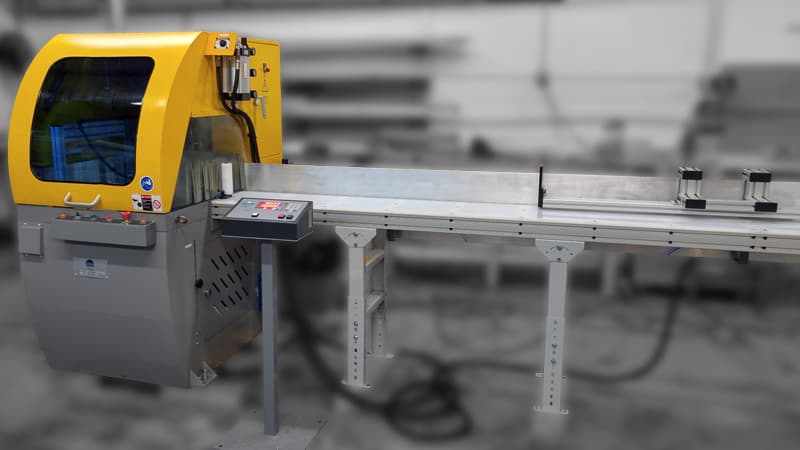 "I can attest that Kentucky Gauge sales and service support is exceptional, they really care. There have been several instances, where they went an extra mile to make sure that our production issues were resolved."
– Raghu Macherla, AKG of America
You will never be asked to pay any extra fees or purchase any additional service plans just to get help with your Kentucky Gauge equipment. We offer free and unlimited support via phone, email, and video calls.
We strive to maintain the high level of service our customers require and are proud of our long-standing customer relationships. First-time customers are pleased by the service and support we offer and returning customers rely on it.
Ready to put Kentucky Gauge to work for you?