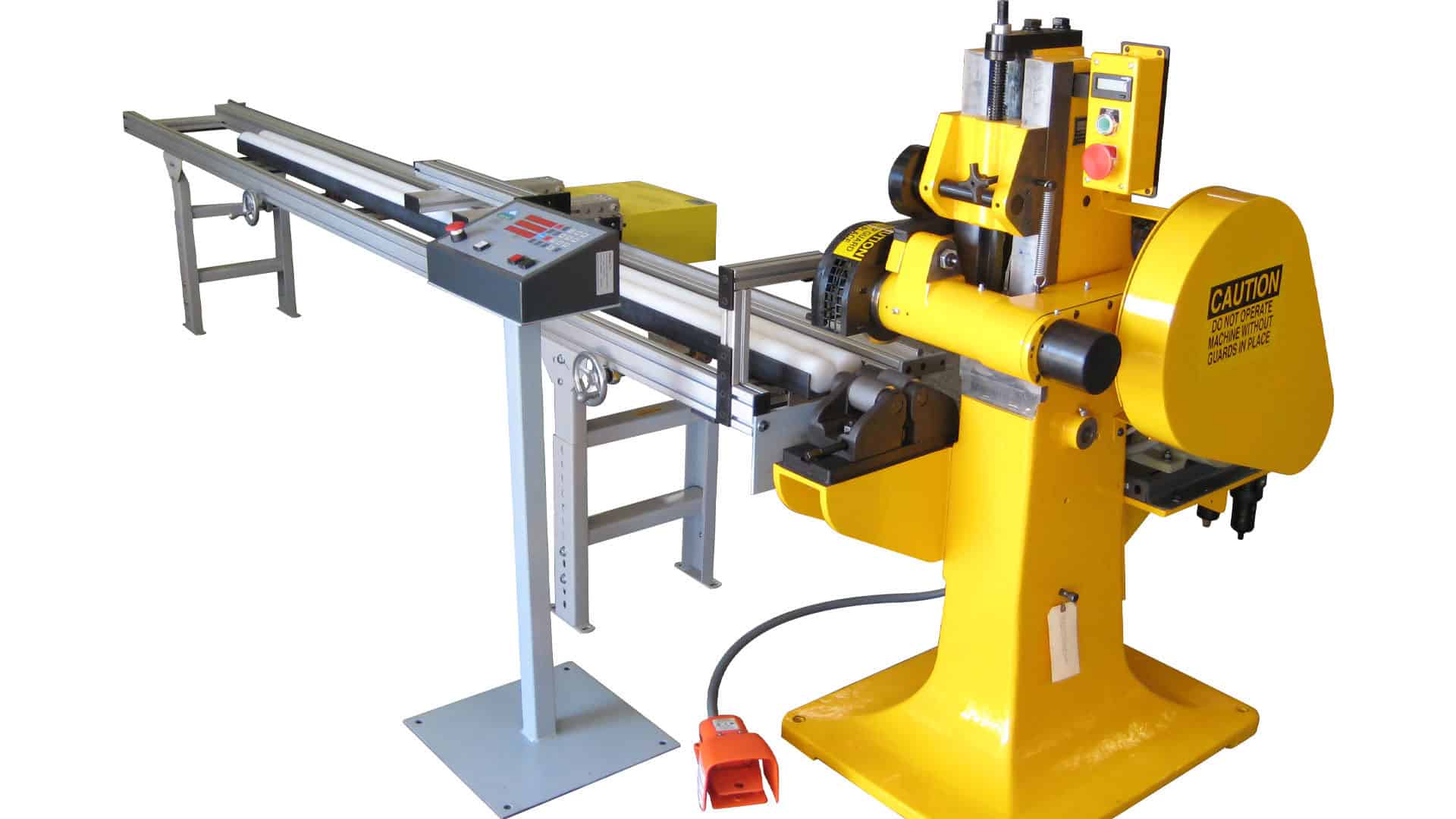 PDT – Pipe / Tube Cutoff System
Measuring gauge with v-blocks.
The Kentucky Gauge PDT feed system is designed to vastly improve efficiency in rotary cutting operations and eliminate needless errors with a completely hands-free operation. Available as a new turnkey solution or as a retrofit package for existing rotary cutting machines.
Some of the many great benefits of a turnkey rotary cutting system:
Faster than sawing due to only needing to penetrate the wall thickness
No messy chips are created.
Blade life is typically thousands of cuts before needing to be resharpened, resulting in an extremely low cost per cut Additionally, a blade can be resharpened up to 30 times!
Coolant is rarely needed, which keeps the work area and parts clean.
Minimal burrs on the ID and OD of the the pipe/tube.
No blade kerf is needed, therefore, no material is lost during the cut.
Ready to put Kentucky Gauge to work for you?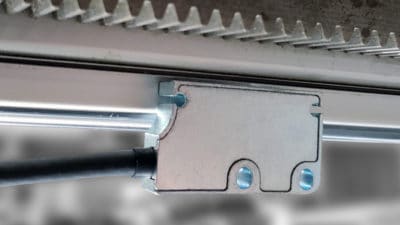 5-Micron Linear Encoder – Non-Contact and Wear-Free
Our linear encoders boast a resolution of 0.005mm, allowing you to achieve unparalleled length accuracies. The non-contact nature of these encoders ensures high-accuracy measurements for a lifetime.
Unlike rotary encoders, there are no moving parts. All the mechanical components found in rotary encoders (flange, shaft, bearings, etc.) are not needed, which eliminates mechanical failures.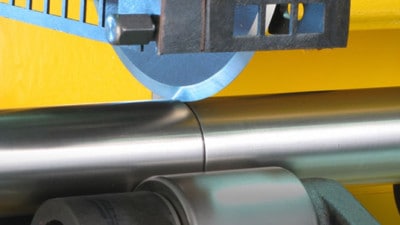 No Messy Chips
Since the cut-off blade doesn't have teeth, there are no chips and coolant is rarely needed. This is a big advantage because the work area and your parts stay clean and dry. No chips, no mess, no hassle!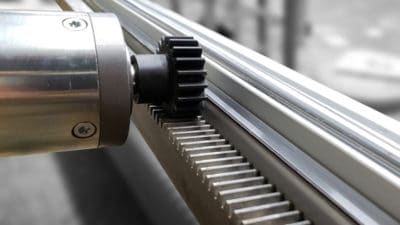 Rack and Pinion Drive – Rugged and Reliable
Unlike belt drive systems, our rack and pinion drive isn't prone to wear or fatigue. Moreover, we're not limited by the belt length. We can build the PD100 to measure ANY LENGTH that you require.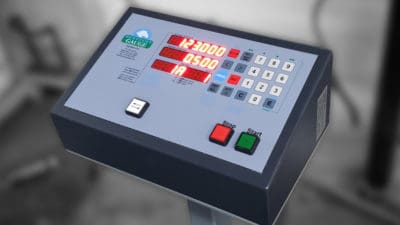 Full Programmable with I/O's for any Equipment or Tool
Our controllers are fully programmable to do exactly what you need them to do. The controllers are simple to program at the keypad without requiring specialized training. If you require nesting and optimization, programs can be optimized using Excel and downloaded to the controllers using our supplied software.
We also include a free-standing controller stand that allows you to place the controller where it's most convenient for your operators.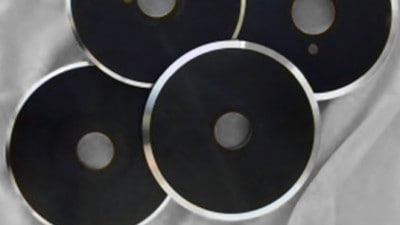 Hardened, Long Lasting Cut Off Blades
Made of shock-resistant tool steel that's heat treated for smooth cutting and long life, the cut-off blades are hard turned, not ground. This ensures a blade with a superior surface finish and grain structure, resulting in thousands of cuts between sharpening. Plus, they can be re-sharpened up to 30 times. This means your cost-per-cut is very low compared to other methods.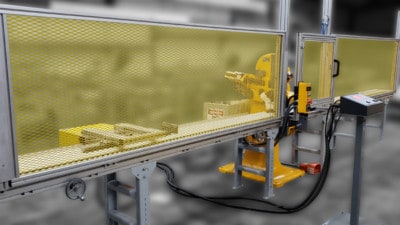 Customized to Fit Your Needs
Need a custom machine guarding? NO PROBLEM.
Cutting a wide range of diameters? NO PROBLEM.
You tell us what you need and dedicated production team will make it happen.
Resolution

LCD controller with fractional display available on request.

0.001″, 0.01mm, 1/64″ (on request)
Encoder Accuracy

Non-contact and wear-free magnetic linear encoder.

± 0.0005″
System Repeatability

Overall system accuracy varies based on system length.

± 0.001″ / 0.01mm
Pipe and Tube Capacity

Various adjustable cutter blocks available for varying diameter ranges.

1/4 to 12-3/4″ Up to 5/8″ wall thickness
Travel Speed

For smooth and accurate positioning, our motor drive incorporates acceleration and deceleration speed ramps, which can affect overall speed when pushing heavy weights.

Additional gearbox ratios available to adjust speed and/or pushing capacity

20″ / sec
Program Memory

Additional programs can be stored on a PC and downloaded to our controllers using our DAVe software.

3000 Individual Positions
Measuring Range

Unlike our competitors, we're not limited to a few standard sizes. We can build our systems to ANY length that you require.

UNLIMITED
Due to the large selection of customization options, manuals are provided as general guidelines only. Supplemental material is provided for customized features.
Barcode Scanner
The barcode scanner allows the operator to scan a barcode to set the desired position/measurement for the stop arm.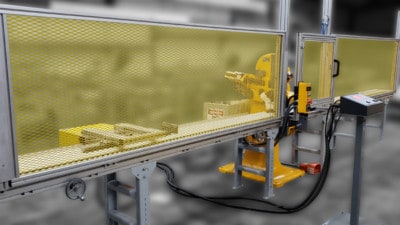 Machine Guarding
We provide customized guarding to meet your safety requirements. Typically made from expanded metal, however, plexiglass is also available.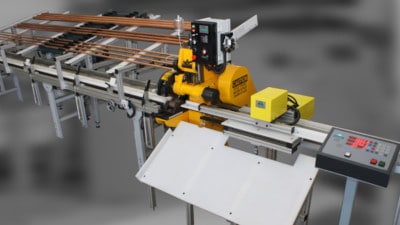 Automatic Loaders
Our loaders are built-to-order and are customized to meet the application requirements. Semi-automatic loaders also available.