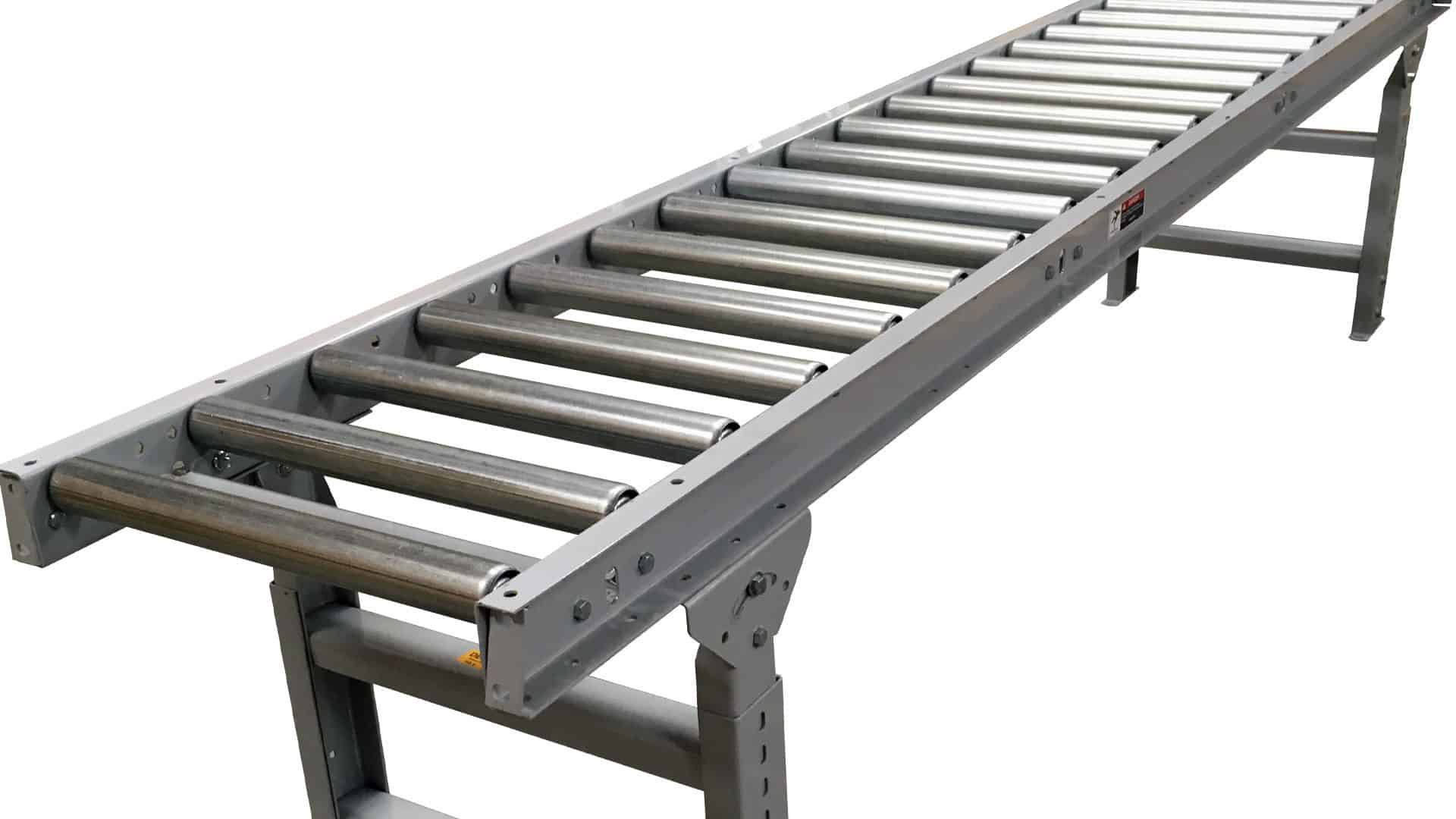 Roller Conveyor
Gravity roller conveyor sections with varying options for size and capacity.
We work with several industry leaders to provide a wide range of gravity conveyor solutions. With varying roller diameters and roller widths, we can offer conveyor packages to meet the demands of any industry.
Ready to put Kentucky Gauge to work for you?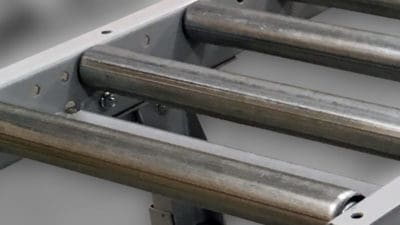 Galvanized Steel Rollers
The 1.9″ x 16ga steel rollers are galvanized to prevent corrosion. Additionally, all roller bearings are labyrinth sealed and grease packed for a maintenance-free system.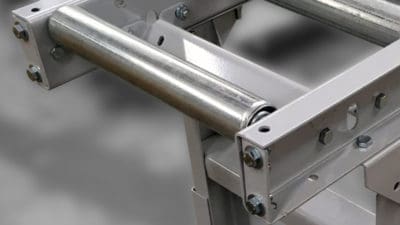 Butt Couplings
Our conveyors come standard with a butt coupling that can be used to bolt multiple conveyor beds together, as well as, to attached the conveyor to your machinery.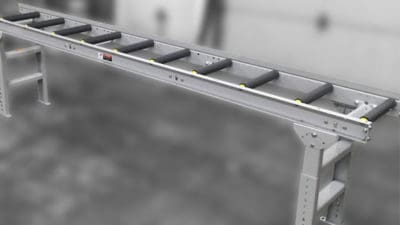 Varying Lengths
Most conveyor suppliers only offer 5 ft and 10 ft sections, however, we offer our conveyor sections are available in 1 ft increments up to 10 ft. Combining varying conveyor sections allows you to customize the conveyor length to fit your exact specifications.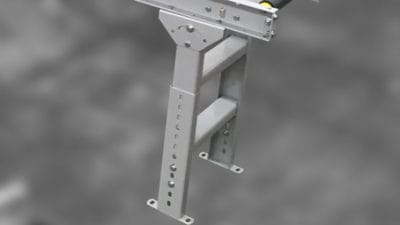 Height Adjustable Stands
All conveyor sections that we supply come standard with anchorable floor stands with height adjustments capable of 27-39″ working height.
Working height up to 49″ is also available on request.
Roller Diameter

Galvanized steel rollers. Other sizes and capacities available on request.

1.9″ x 16ga
Roller Spacing

The rollers can be spaced as close as 6″ on center with varying center-to-center spacing throughout the length of the conveyor. Standard roller spacing is 12″ and 6″, however, other center-to-center spacing is available on request.

6″ / 12″
Conveyor Widths

The usable (between rail) widths are 13″, 15″ and 19″. Overall conveyor widths are approximately 3″ wider than the usable width. Other widths available on request.

13″, 15″, and 19″
Roller Axles

Spring loaded axles to simplify adding and removing additional rollers.

7/16″
Working Height

Adjustable height stands are standard with all conveyor sections. Additional working heights are available.

27-39″
Load Capacity

Capacity varies based on roller spacing. Additional capacities available on request.

up to 620 lbs/ft
Dimensional drawings are provided as a reference only. Due to customization options and ongoing updates, dimensions are subject to change without notice.
Due to the large selection of customization options, manuals are provided as general guidelines only. Supplemental material is provided for customized features.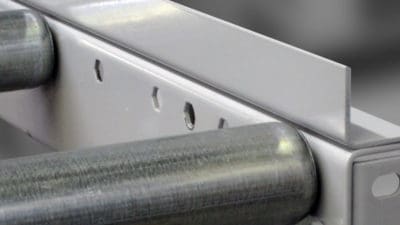 Material Fence
Material fence to keep material from sliding off of the conveyor, thus, protecting the operator and nearby equipment.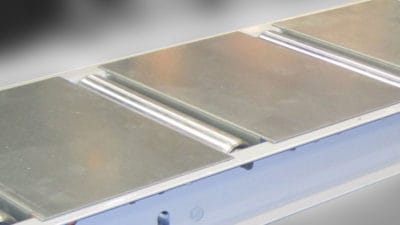 Material Inserts
Galvanized steel inserts to fill the void between 12″ roller spacing. Each insert is riveted to the conveyor frame or can simply rest on the conveyor frame for easy removal.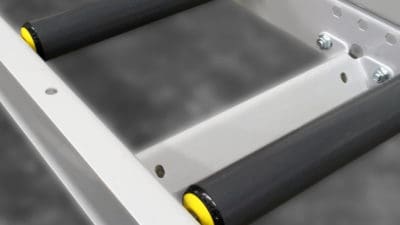 Plastic Rollers
Plastic rollers offer a mar-free conveyor system. Perfect for finished materials, such as anodized aluminum and chromed steel.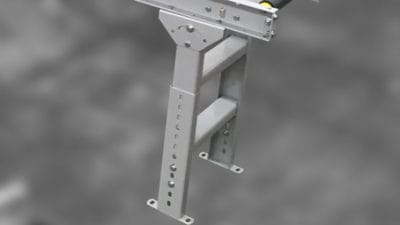 High Stands
Increases the adjustable working height from 37-49″.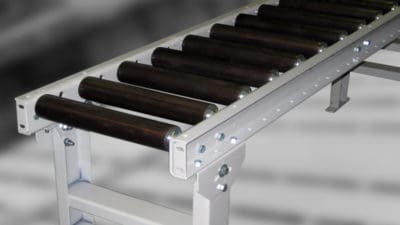 2.5" Roller Diameter
Heavy duty steel rollers with 2.5″ OD for increased conveying capacity.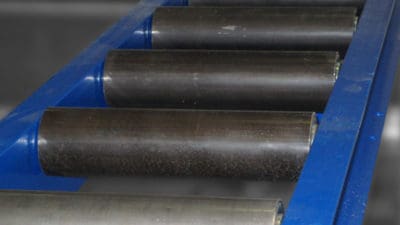 3.5" Roller Diameter
Super heavy duty steel rollers with 3.5″ OD for maximum conveying capacity.